STORY HOUR RESUMES FRIDAY, SEPTEMBER 8th.
Story Hour is every Friday at 10 a.m. 

Program Leader: Joyce Soppe

Program Elements: A mix of the following items:
         Reading
         Music/Movement
         Art/Crafts
         Snacks
Snacks: Parents often sign up for snacks ahead. Their help is appreciated.

Birthdays: Please let Joyce know the dates ahead of time.

Walk-Ins: Walk-ins are welcome any time during the year.

The library staff spends time and energy perparing each story hour to the best of our abilities. We encourage participants to arrive on time and to speak quietly to make it easier for the children to remain attentive during the readings and activites.
Kevin Krings and ArborVantage Teach Story Hour How to Plant a Tree
For the 3rd year, Kevin has donated his time, expertise, and a tree to the Arpin Library. Collaborating with our story hour librarian, Joyce Soppe, Kevin read a favorite book about trees to the class and asked them to help him plant a tree. This year the class helped plant a hackberry tree. Last year it was a Sugar Maple and the year before it was an Oak. The parents, kids, librarians, and Board of Trustees thank Kevin for making this a spring time tradition at the library.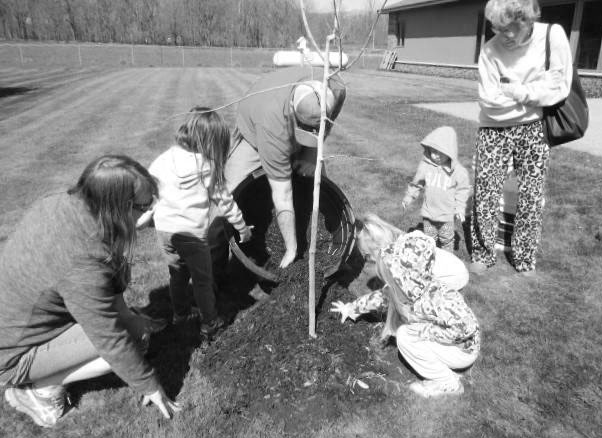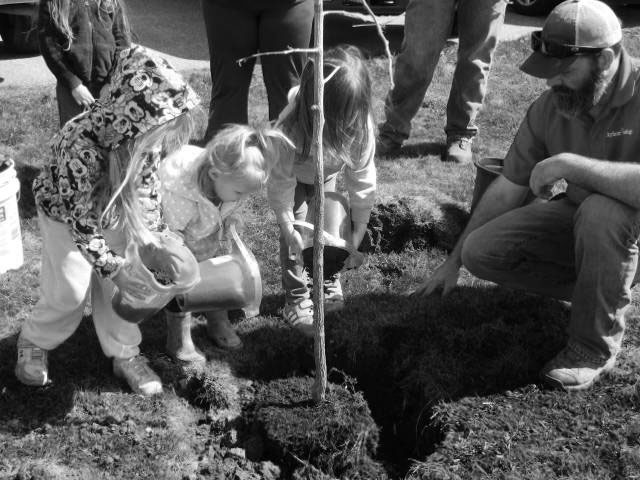 Meet Dex
As of summer 2015, the library has had its own permenant resident, Dex (Index) the Beta Fish!