Story Hour is every Friday at 10 a.m. 
Story Hour will pause for the Summer beginning May 19th. It will resume in September.
Kevin Krings and ArborVantage Teach Story Hour How to Plant a Tree
For the 3rd year, Kevin has donated his time, expertise, and a tree to the Arpin Library. Collaborating with our story hour librarian, Joyce Soppe, Kevin read a favorite book about trees to the class and asked them to help him plant a tree. This year the class helped plant a hackberry tree. Last year it was a Sugar Maple and the year before it was an Oak. The parents, kids, librarians, and Board of Trustees thank Kevin for making this a spring time tradition at the library.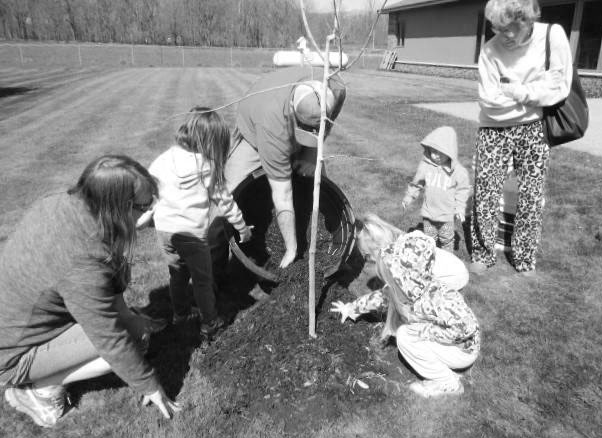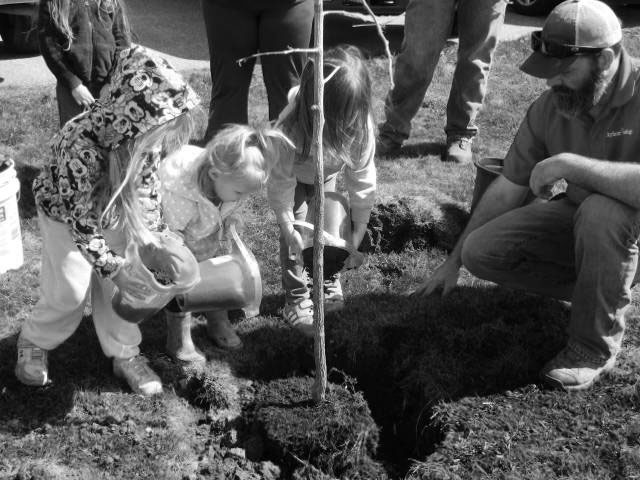 Meet Dex
As of summer 2015, the library has had its own permenant resident, Dex (Index) the Beta Fish!